Good Coffee Deserves A Nice Cup
How it started
After half a day strolling the beautiful streets of Firenze (I), my family and I sat down at one of the nice plazas to enjoy... a cup of coffee.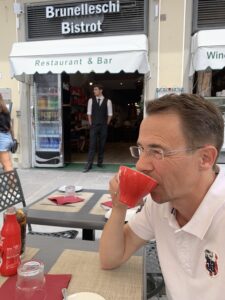 And what we got was not just another regular cup of coffee.
My double espresso was served in a very beautiful cup which lead us to discuss what became the beginning of Coffee Cup Review:
The cup plays a very important role in the total experience of the coffee serving.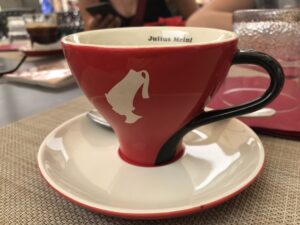 The discussion only happened because our coffee was served in anything but a regular cup: The iconic Julius Meinl red and black cups which none of us had seen before.
Hey, let's do a blog with reviews of coffee cups.
Yearh, good idea...
Coffee Cup Review was born.
Now, dive into the world of nice cups and enjoy a good coffee - in a nice cup!
Morten